Daddy's Sweet Millie aka "Millie" is our largest female weighing in at 14lbs. Millie is Black & Silver with a very fine, super-soft coat. She is very sweet and absolutely loves her "daddy." Her favorite pastime is laying on the couch with us watching movies. She is an avid snack hound and thinks she should get to eat treats at her bidding. Millie is an excellent mother and is very attentive to her puppies. She makes sure they are spotless and very, very well fed! Millie also enjoys running in the yard and playing with her Bernese Mountain dog friends "Penelope" & "Lucy." She loves watching the farm animals and her daddy working in the shop.

Millies Health Testing results.
We post our health testing results no matter the outcome. We want our prospective families to have
the best available data to make an informed, knowledgeable decision before purchasing a puppy.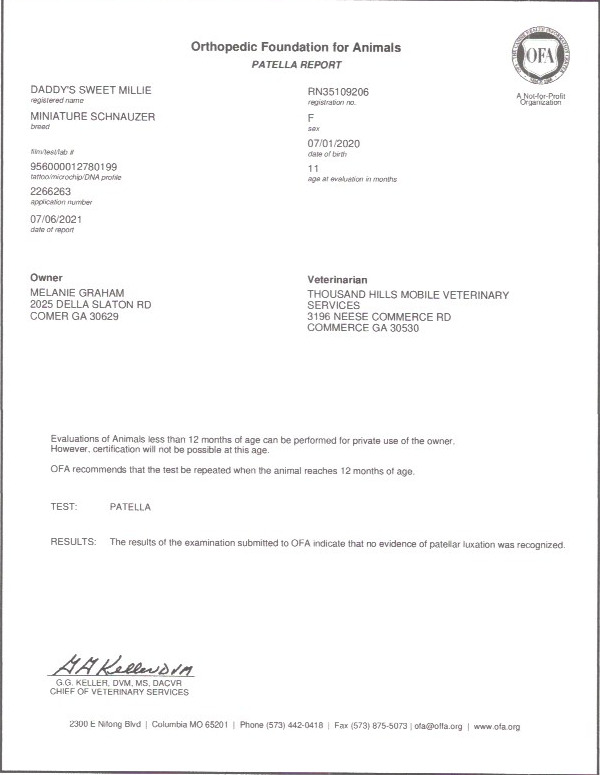 OFA
Patellar
(knees)


Evaluation Results
OFA
Cardiac
(heart)


Evaluation Results
OFA
CERF
(eyes)


Evaluation Results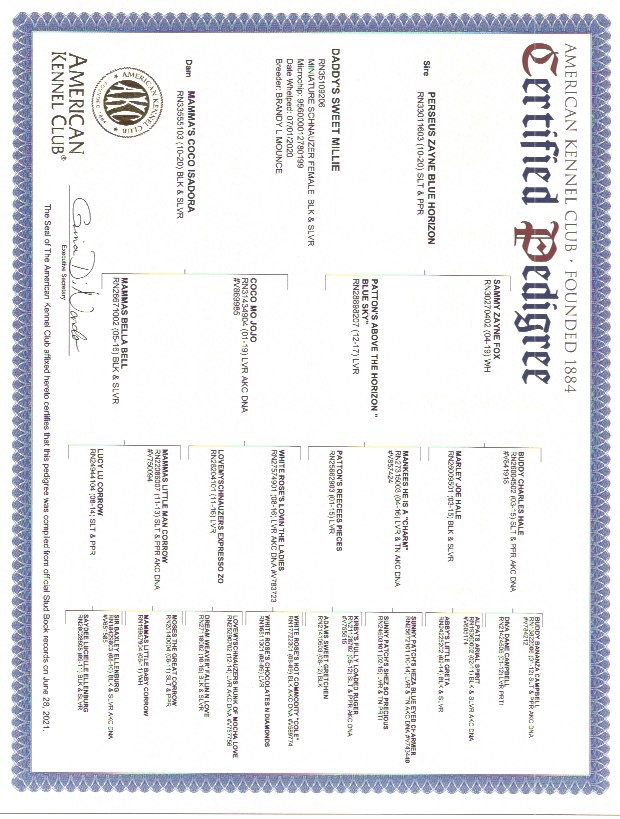 AKC
Cardiac

Certified
Pedigree